Free Fire Best Sensitivity Settings For Headshots
Free Fire, a popular game, attracts players even on low-end devices. The sensitivity settings in Free Fire vary based on the device you're using. It's crucial to set the sensitivity according to your device for optimal gameplay.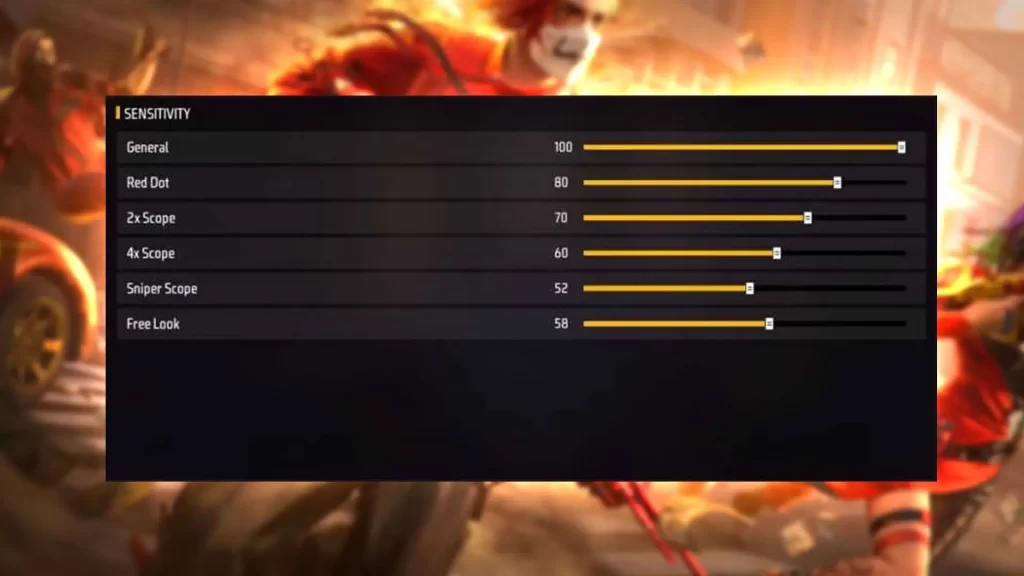 If you find yourself losing games consistently while playing Free Fire, it might be due to sensitivity settings. To excel at Free Fire, players need to master positioning and the ability to turn challenging situations into victories.
If you're struggling to aim and take down enemies, it's time to make improvements. We're here to help you. When your aim is off, it means your in-game sensitivity needs adjustment. Discover the best Free Fire sensitivity settings to elevate your game to the next level.
Ready to explore the latest in Free Fire? Dive into the exciting world of the Free Fire Advance Server and get a head start in the game.
General Settings
The Sensitivity setting that often takes the spotlight is the general sensitivity, also known as sliding sensitivity. This setting controls the overall speed of sliding on the screen, influencing swift movements, screen adjustments, and, most importantly, those crucial tap and drag headshots. If you're playing Free Fire on a device with 4GB of RAM, the recommended setting is 90. This choice strikes a balance between agility and control, enhancing your gaming experience.
Looking to improve your headshots in Free Fire? Check out our tips and tricks for becoming a pro at landing headshots.
Ideal Free Fire Sensitivity Setting or Landing more Headshots
Here are some basic and ideal settings
General: 97-100
Red Dot: 95-100
2x scope: 77-90
Free Look: 80-90
Sniper Scope: 68-80
Bringing Free Fire to your PC? Learn how to make it even better with our guide on Free Fire PC control settings for precise control and an enhanced gaming experience.
Recap – Best Sensitivity settings For Free Fire
Sensitivity settings always help in landing more headshots. If you are playing free fire regularly and losing games it means you have lost your sensitivity settings, so you have to adjust sensitivity settings according to your device properly.