How To Play Free Fire On PC – Using Emulator
Garena Free Fire is a popular mobile battle royale game and has been awarded as "The Most Popular Voted Game" of the year. Now, we'll show you how to enjoy this fantastic game on your PC.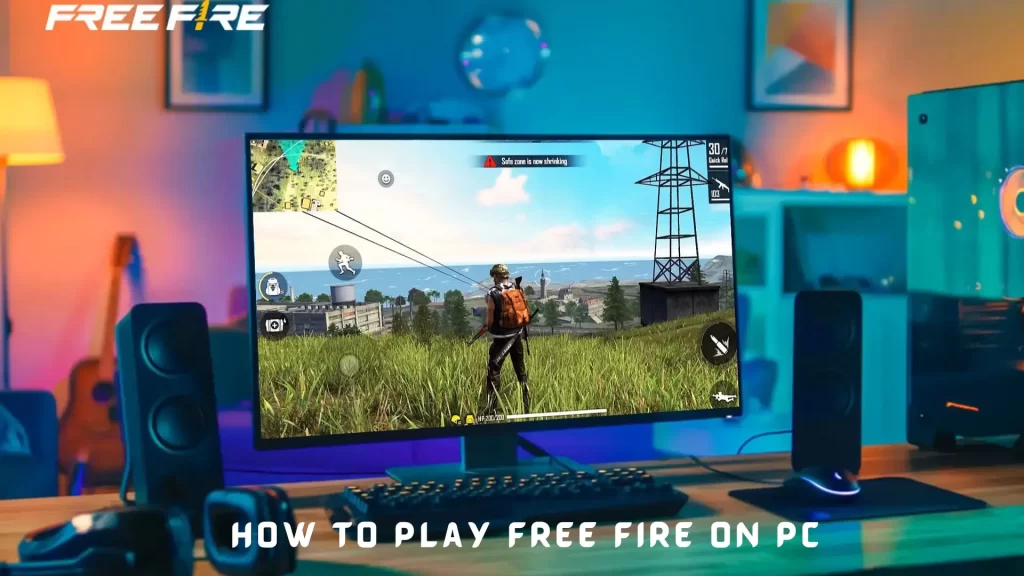 Imagine playing Free Fire on your PC with a dedicated Garena Free Fire PC version. It would be a great experience, right? Playing Free Fire in the comfort of a chair with a mouse and keyboard is far more enjoyable than using touch controls on a mobile device. So, if you're considering playing on your PC, you can make it happen by using the power of Bluestacks.
If you want to experience the extraordinary features of Free Fire, you should give the FF Advance Server a try, at least once.
Play Garena Free Fire on PC Using an Emulator
Emulators are software that enables players to enjoy Android games on their PC systems, utilizing keyboard controls and a mouse. Playing Free Fire with an emulator is considered the most efficient method.
If you don't already have an emulator on your PC, you'll need to download one first. Here, we'll guide you on how to download an emulator and play on the big screen.
Visit a website that provides a link to "Garena Free Fire on PC."
This will prompt you to download the BlueStacks Installer.
After downloading, open the file on your PC and follow the installation instructions for BlueStacks.
Once installed, sign in with your Google account, which is essential for playing Free Fire on BlueStacks.
Download Garena Free Fire PC through BlueStacks.
Now, you can enjoy playing Free Fire on your PC.
Once you have BlueStacks, you'll be pleasantly surprised to discover a wide variety of other games you can play through this emulator.
What features Players can be beneficiary Playing through Pc?
There are some features that are more worthy which offers while playing on PC.
You will use keyboard and mouse to control the entire experience.
You have to access full key mapping for every action you perform in the game.
You can access a smart controls feature which will help you in speeding up your action which will lock or free your cursor, depending on the action you want to perform.
It will also reduce the clutter on screen.
You can boost the framerate from 25fps to a whopping 60fps.
So you can enjoy a lot of features while playing free fire on Pc.
Recap – How To Play Free Fire On PC
To play Free Fire on your PC, it's important to follow a few key steps. Firstly, you'll need to obtain a reliable emulator like Bluestacks. Make sure you know how to download and set up this emulator on your computer. Once Bluestacks is successfully installed, you'll be able to play Free Fire on your PC, opening the door to a wide range of features and advantages.
Read More