Free Fire Sensitivity Settings For Close-Range Fights
Free Fire stands out as the most popular game for aggressive gameplay among all battle royale games. With short match durations and a limited number of players, the chances of intense close-range battles are high.
Many players struggle with close-range combat and often find themselves eliminated quickly. This can be attributed to faults in gameplay technique, lack of experience, or poor sensitivity settings.
Beginners typically use default sensitivity settings while playing Free Fire Battle Royale. However, adjusting these settings can lead to better results in close-range fights within the game.
If you want to exclusive game sensitivity, you must try FF advance server.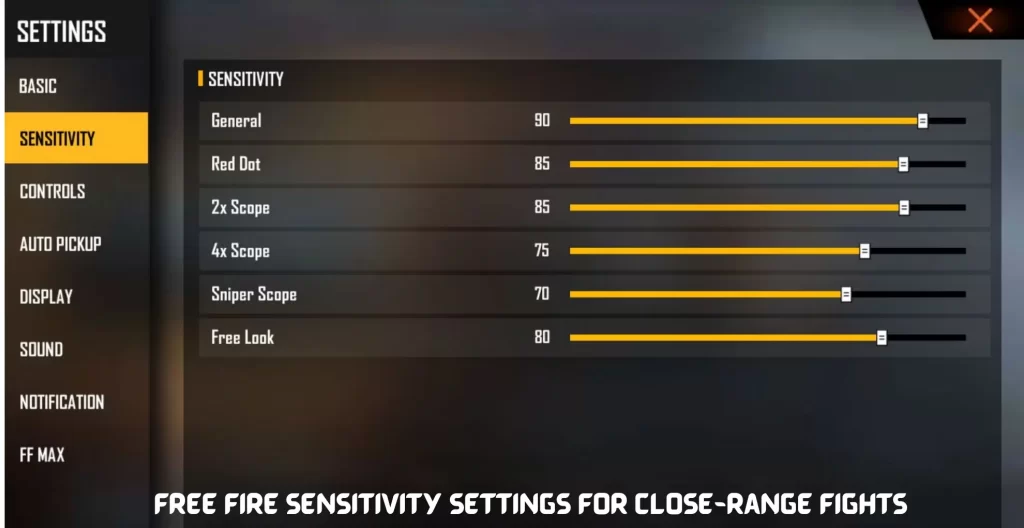 Sensitivity Settings for Close-Range Fights
Every player has their own mentality and play style when it comes to battle royale games. Therefore, it's important to understand that sensitivity settings can vary from player to player. Blindly copying someone else's sensitivity settings may not work for you, so it's always advisable to customize your own settings for better results.
However, for those seeking an aggressive gameplay style to increase the chances of winning close-range fights, we're providing some suggested sensitivity settings:
General: 98
Red Dot: 95
2X Scope: 90
4X Scope: 80
Sniper Scope: 79
Free Look: 75
Info Table Free Fire Advance Server
How to Change Sensitivity Settings in Free Fire
If you want to change sensitivity settings, follow these steps:
Click on 'Settings.'
Tap on the 'Sensitivity' option.
After clicking the 'Reset' button, players can make changes according to their preferences.
Recap – Free Fire Sensitivity settings For Close Range Fight
Players have their own gameplay style, so every player have different sensitivity settings to ensure close range fight. We've provided specific sensitivity settings for players to set and enjoy an aggressive close-range fight.
Read More