How To Change Server In Free Fire – Change Region
Garena Free Fire is one of the most popular games in the battle royale genre. This game was launched after Tencent's PUBG Mobile, but it has gained tremendous popularity and engaged players, keeping them hooked. When PUBG was banned in India, the popularity of Free Fire soared.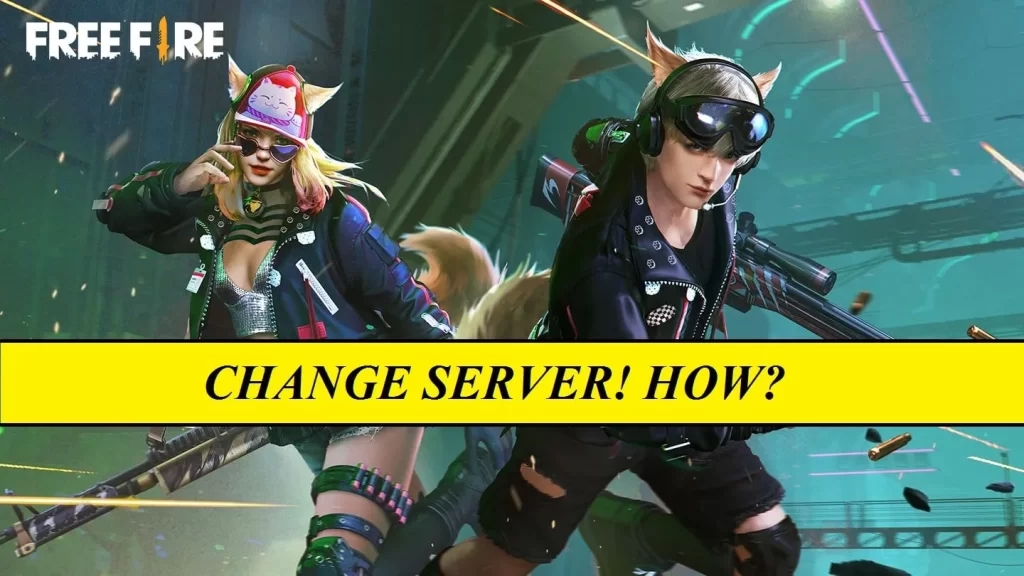 Unfortunately, within the game itself, there isn't a feature to change servers in Free Fire. However, if you're looking to switch your server, you can follow these steps using a VPN on your phone
Choose A VPN
Clear App Data: Begin by clearing the data of the Free Fire app from the settings menu.
Account Linkage: After completing this step, ensure that your game account is linked with either Facebook or Google.
Using a VPN: Change your device's location to the desired region or server by utilizing a VPN.
Using a Guest Account
Creating a guest account involves the use of a VPN. If you already possess a guest account, you need to delete it first.
This can be done by linking it to Google, Facebook, or VK. Alternatively, you can delete the game's data files from the app settings.
Initial Steps: To start, close Free Fire and activate the VPN to connect to your desired Free Fire server. Once you've selected the server, launch the game.
Creating a New Guest Account: While the VPN is still active, proceed to create a fresh guest account.
Confirming the Server: You'll notice the region displayed on the button. If it shows the name of your preferred server, it indicates the successful creation of a new account on that server.
Creating a New Login Account for Yourself
Creating a new login account doesn't require deleting your current guest account, nor do you need to erase your data files.
You only need to use a VPN to connect to your preferred region and then create a Google or Facebook account.
Once you've established the new account, link its login credentials to your existing Garena Free Fire guest account.
How to Change Free Fire Server without VPN
Server changes in Free Fire often relate to events. To participate in a Free Fire event, you may need to switch servers. For a specific event, selecting the best server is crucial. You can change servers without using a VPN through the following method:
Access Settings: Firstly, navigate to the settings menu within the Free Fire app.
Choose Language: Then, choose the language option and select "Indonesia."
Exit the Game: Exit the game completely after making the language change.
Restart the Game: Reopen the Free Fire game application.
Observe the Change: You'll notice that your server is still set to India, but your apparent location has switched to Indonesia.
Log Out: Next, log out of your existing Free Fire account.
Create a New Account: Proceed to create a new account using a social media platform such as Facebook, Twitter, or even a Google account.
Logging in: Upon logging in with your new account, you'll observe that there is no specific server/region assigned.
Server Selection: The game will prompt you to choose a Free Fire server at this point.
Server Change Complete: Following these steps will allow you to effortlessly change your server.
Read More