How To Unlock Evo Gun In Free Fire
Guns play a significant role in battle royale games, providing players with a unique and exciting experience. In Free Fire, there's a wide array of guns, each with its own distinct appearance and abilities. If you're a dedicated Free Fire player, you'll find that Evo guns offer exceptional comfort, boasting unique and extraordinary attributes, along with special features like animations and emotes.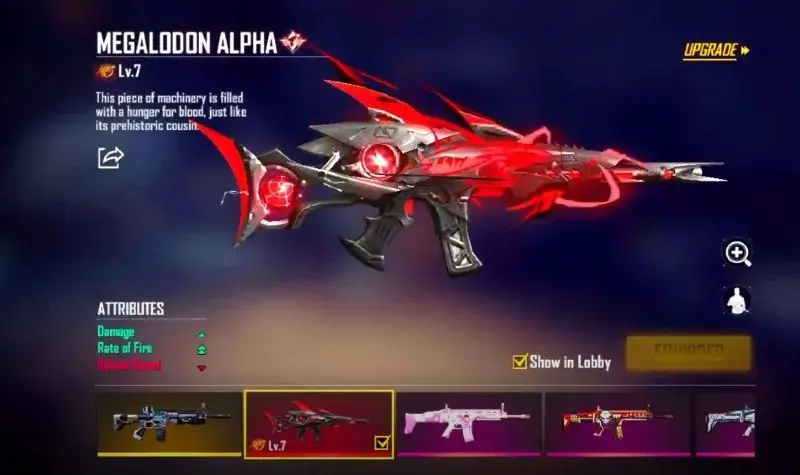 In the past, players could obtain Evo guns through the Faded Wheel events, which offered only one Evo Gun as a reward. However, there's now an exciting event where you have the opportunity to acquire four super cool and highly sought-after Evo guns. This event gives players a chance to win more than one Evo gun, all from the same event. If you want to test the latest Evo gun, you can participate in playing the Free Fire advance server, that will give you real excitement in the game.
Method to Unlock the Evo Gun
We're here to discuss how to unlock Evo guns, so pay close attention to this guide.
To begin, navigate to the gun section, where you'll encounter two options. The first is the Armory, and the second is the Evo Gun.
Both the Armory and Evo guns have their own unique abilities, but Evo guns are special high-level firearms designed for pro-level players of Free Fire.
You can unlock Evo Guns by participating in events, but it will require spending 1080 Diamonds. If you wish to upgrade these guns, be prepared to invest nearly 10,000 diamonds. Unlocking more guns and using them properly makes a player a pro in Free Fire.
Discounts on Evo Guns Tokens
The Free Fire developers are currently offering a 50% discount on Evo Guns tokens. If you were previously spending ten diamonds for a token, now, after the discount, you'll only spend five diamonds. Don't miss out on this opportunity to enhance your battlefield experience.
The options for the discount
Dragon Scale (AK47)
Destiny Wing (MP5)
Carved horns (FAMAS)
Venomous Fang (MP40)
Shark Tooth (SCAR)
Dragon Fang (M1014)
Booyah Power (UMP)
Destiny Lightning (XM8)
Recap – How To Unlock Evo Gun
If you're aiming to unlock Evo guns to gain an advantage over your opponents, you'll need to take part in events and spend some diamonds to obtain them. In the past, you could only unlock one Evo gun, but now, you have the opportunity to unlock four guns in a single event.
Read More