How To Recover Free Fire Account?
A Free Fire account is a valuable asset for the Free Fire gaming community, as many regular players invest their money in purchasing diamonds, characters, weapons, and various in-game items. Creating a new Free Fire account may seem straightforward, but the real value lies in an older account. These accounts often come with an established network of skilled players and personalized account settings.
However, Free Fire players encounter various challenges, such as bugs, payment failures, hacker attacks, and the need for account recovery.
Losing access to a Free Fire account can be a frustrating experience, but until you don't have access to your Free Fire account you can enjoy same gameplay, features, characters and weapons by using FF advance server.
To address these issues, Garena has established a dedicated website to assist players facing such problems. By visiting this site and conducting a quick search, you can discover relevant solutions to the issues you're encountering.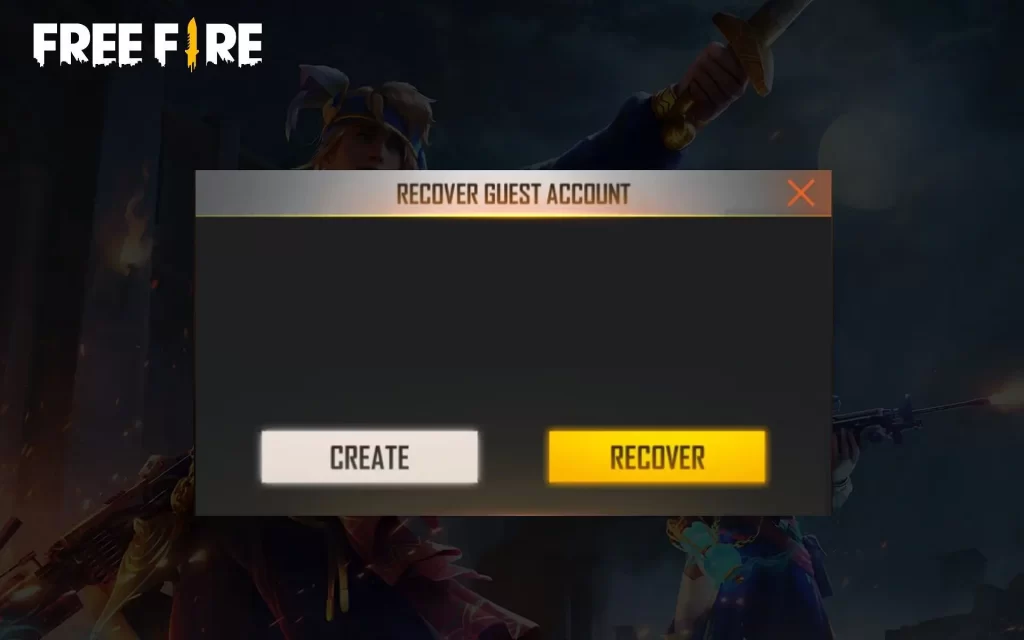 Getting your account back is like a superhero rescue! Did you know there are cool tricks to earn the awesome V Badge in Free Fire?
How to Recover a Lost Free Fire Account?
One of the most common issues in Free Fire occurs when you can't access your account after an extended period. Here, we provide some methods and guidelines to safeguard your account and recover a lost one.
Players can regain access to their lost Free Fire accounts by resetting their Facebook or Google account passwords, depending on where they originally created their account. After resetting their password, they can then log back into the game.
Take your Free Fire skills to the next level by creating the ultimate character team! Find out the best tricks and moves to rule the battleground.
Steps to Reset Your Facebook Password
Here are some steps you can follow to reset your Facebook Password.
First, open Facebook.
Enter the login email or phone number associated with your Facebook account.
Instead of entering your password, click on 'Forgotten password' below the login field.
You will see various options to reset your password. Choose any of the methods and complete the verification process.
After verification, you will receive a link to set a new password.
Enter the new password and then log in to your account.
Ready to supercharge your Free Fire weapons? Learn how to unlock the awesome Evo Gun and become a gaming hero!
Steps to Reset Your Password on Google
Start by visiting the official Free Fire website and entering your Email ID.
To reset your password, click on the "Forgot password" option.
Choose a verification method to reset your password.
Now, you can change the password and log in to your account.
These are the steps that will assist you in recovering your Free Fire account.
Recap – How To Recover Free Fire Account?
To recover your Free Fire account, there are two ways to regain access to your lost account. The first option is to reset the password of the Facebook account you use for your Free Fire account. The second option is to reset the Google account associated with your Free Fire account. Reset the passwords for these accounts and then log in with your new passwords.